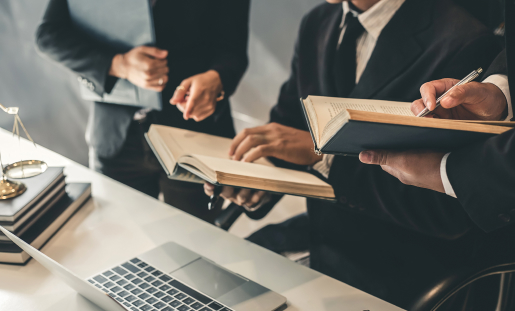 Advising the seller in the process of divestment of shares of a company in the e-commerce sector (2014, value of the transaction: approx. EUR 0.8 m)
Advising the seller on the sale of a product line in the pharmaceutical industry (2014, value of the transaction: approx. EUR 20 m)
Merger of distribution companies (2018, value of the transaction: approx. PLN 25 m)
Advising on the takeover of a company in the hospitality industry (2018)
Advising the buyer on the acquisition of a company in the construction industry (2022)
TRANSACTIONS ON THE REAL ESTATE MARKET
Advising the financed company and the buyer on refinancing and acquisition of a shopping centre (2015, value of the transaction: above PLN 100 m)
Advising the seller in the process of selling the shopping centre (2018, value of the transaction: approx. EUR 90 m)
Advising the buyer in the process of acquisition of a hotel and leisure project (2018, value of the transaction: approx. EUR 4 m)
Advising the seller on the sale of a minority stake in a shopping centre (2018, value of the transaction: approx. EUR 1 m)
Advice on the sale of an office & commercial building (2020, value of the transaction: approx. EUR 2.5 m)
Advice on the sale of an office building (2021)
MODERN TECHNOLOGIES AND FINANCE
Development of comprehensive rules of procedure (including GDPR policies), templates of contracts and procedures for innovative e-commerce web portals
Representation of applicants before the Polish Financial Supervision Authority (KNF) in the proceedings for a licence to operate as a national payment institution
Development of a legal model of distribution for a company operating in the telecommunications industry (MVNO) and drafting templates of standard contracts. Legal assistance in the process of negotiating individual agreements with distributors
Drafting and adjusting by-laws of a mobile payment operator to changing legal regulations
Advising national payment institutions on public procurement matters
Advising and drafting documentation for one of the first non-bank payment instruments
PHARMACEUTICAL AND NUTRITIONAL LAW
Advising dietary supplements and medical products' manufacturers in negotiating contracts with contract manufacturers
Advising manufacturers of dietary supplements and medical products on advertising law and combating unfair competition
Representing manufacturers of medical products in proceedings before the National Chamber of Appeal (KIO)
Advising a chain of pharmacies on matters related to the pharmaceutical law
Representing pharmacies before administrative courts
Representing manufacturers of dietary supplements in proceedings before the sanitary inspectorate
LITIGATION, TRIAL AND ARBITRATION
In view of the highly sensitive information, the Law Firm may not provide any detailed data on individual litigations. Our lawyers have been representing our clients for years, both before common courts of law and arbitration courts.
The litigation services of our Law Firm are focused particularly on the following sectors:
(a) corporate litigation (disputes between shareholders of corporations and partners in partnerships). In this respect, we have provided our service to stakeholders in companies operating, inter alia, in the real estate, pharmaceutical, medical, HoReCa, and high-tech sectors;
(b) disputes arising under investment contracts and consortium agreements;
(c) disputes arising under construction contracts, representing both investors as well as contractors;
(d) labour disputes, with particular emphasis on disputes with senior management and executives (representing both employers and employees);
(e) disputes concerning infringement of personal rights and the press law (representing both media companies and persons whose personal rights have been infringed);
(f) criminal proceedings in connection with business crime (representing both the defendant as well as representatives of the victims), including defence of defendants in criminal fiscal law proceedings;
(g) litigation in cases involving Swiss franc loans;
(h) disputes relating to mining damage.
The total value of the litigation in the cases handled by the Law Office amounted to approx. PLN 1 bn.
GEOLOGICAL AND MINING LAW
Advising mining companies on matters relating to Geological and Mining Law, planning and environment protection.
Representing mining companies in mining damage disputes.