Our law firm offers our clients professional legal service both in the form of legal advice as well as representation before courts or administrative authorities.
We have extensive experience across a wide range of industry sectors, including in particular civil and business law, thus we are able to provide a comprehensive service to business operators. We also have expertise in criminal law (including criminal liability of company managers) and administrative law.
We provide legal advice in Polish, English and Italian.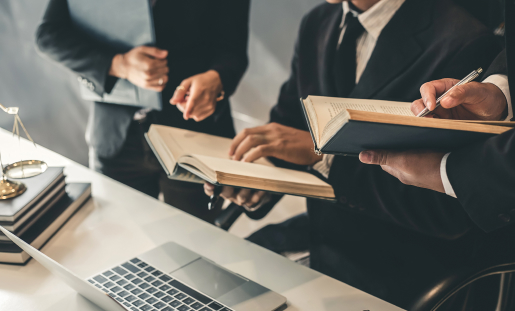 Real estate
This area of our law firm's expertise covers:
(a) due diligence prior to real property acquisition;
(b) negotiation and drafting transaction documents in the process of sale and purchase of real property, including assistance to our clients in negotiations with external financing companies;
Mergers and acquisitions
Our law firm provides assistance to clients in the process of corporate acquisitions (for the acquiring and the acquired companies) as well as corporate restructuring.
Litigation and arbitration
We provide assistance and representation to our clients in all kinds of court proceedings, particularly those relating to business transactions, starting with handling registration and land and mortgage registry proceedings and ending with litigation.
Criminal liability of managers
Lawyers in our law firm have expertise and experience in areas at the intersection of criminal law, criminal fiscal law, tax law and commercial & business law.
Modern technology law
Our law firm's lawyers have a rich experience in advising entities operating in the modern technology market, specifically in modern payment systems, mobile apps and telecommunications.
Pharmaceutical and nutritional law
Our law firm provides counsel to operators in the pharmaceutical sector, medical devices market, as well as markets of dietary supplements and foods for particular nutritional uses.
Media law
Our law firm provides counsel to journalists and media entities (including advertising agencies, media houses and PR agencies).
Geological and mining law
Our law firm has the expertise and experience needed in licencing proceedings regarding licenses for exploration and prospecting of deposits, extraction of minerals from deposits, as well as in areas at the intersection of geological and mining law and environmental protection law.
Company law
We provide comprehensive legal service to our clients in the field of corporate business, including legal assistance in establishment and registration of companies, their further operation, transformations, merger, divestments, and ultimately winding-up.
Sports law
The law firm handles the drafting and negotiation of contracts for sportspersons, agents, coaches and image contracts.