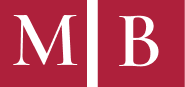 We provide comprehensive legal service to our clients in the field of corporate business, including legal assistance in establishment and registration of companies, their further operation, transformations, merger, divestments, and ultimately winding-up.
We provide service in the area of registration proceedings, draft the required internal corporate documents, write contracts, articles of association, resolutions and by-laws, draft and review contracts entered into by clients in the course of their business. We further assist our clients in filing financial documents to the repository of financial documents, determining the actual beneficiaries of companies and filings to the Central Register of Ultimate Beneficiaries (CRBR).
We also represent clients in a variety of court proceedings relating to corporate operations, including bankruptcy and restructuring proceedings, proceedings for revocation and annulment of resolutions or actions instituted against members of company management.
Our lawyers are authors of numerous publications on company law.