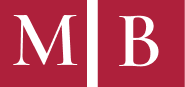 Our law firm's lawyers have a rich experience in advising entities operating in the modern technology market, specifically in modern payment systems, mobile apps and telecommunications. We therefore understand the specific requirements of a given business and are able to devise the best possible solutions.
As part of our high tech practice, we offer:
(a) drafting franchise, outsourcing and implementing agreements;
(b) drafting rules and regulations for contests and promotions;
(c) service in the area of personal data protection, protection of business secrets and know-how;
(d) drafting and reviewing licensing agreements and copyrights transfer agreements.
Examples of our work on projects in this field include:
(a) drafting and negotiating distribution agreements for one of MVNOs;
(b) drafting documents (regulations, agreements) for one of non-bank payment instruments;
(c) drafting comprehensive documentation (by-laws, agreements with suppliers, data protection rules) for innovative e-commerce companies;
(d) representation of clients in proceedings for a licence to operate as a national payment institution.