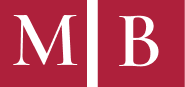 Litigation and arbitration
We provide assistance and representation to our clients in all kinds of court proceedings, particularly those relating to business transactions, starting with handling registration and land and mortgage registry proceedings and ending with litigation, in particular:
(a) corporate disputes;
(b) disputes in various sectors in the real estate industry (disputes in the construction sector, disputes under real estate sale and purchase agreements, disputes with lessees in shopping centres and office buildings);
(c) disputes with officers and senior management;
(d) recovery of amounts of significant value.
Our lawyers have far-reaching experience in arbitration cases. Attorney Michał Bieniak has been on the List of Recommended Arbitrators of the Court of Arbitration at the National Chamber of Commerce (KIG) in Warsaw since 2009.