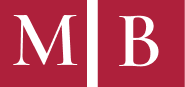 Our law firm provides assistance to clients in the process of corporate acquisitions (for the acquiring and the acquired companies) as well as corporate restructuring. Our advisory services cover consultation and choice of the best possible legal and business solutions, legal due diligence of target companies, assistance and counsel during negotiations and implementation of the selected solution.
As part of this area of expertise, we have provided our service, amongst others, in the following transactions:
(a) divestment of a business in the pharmaceutical market;
(b) acquisition of a company in the construction sector;
(c) merger of companies in the machinery industry;
(d) transformation of companies in the financial sector;
(e) transformations and acquisitions of companies in the real estate sector.